It should come as no surprise that Search Engine and Google algorithms are constantly evolving and developing to house and host billions of content. The good news is that even though hundreds of factors affect how your site shows on search engines, there are some more impactful factors than the others. Hence, we pay attention to some of the most important and impactful ranking factors on Google in this article to ensure your website claims the top spot and appears on the primary searches on SERPs, or Search Engine Results Page. 
Search Engine Optimisation
According to this study, 50% of marketers believe that SEO is the most effective marketing strategy. It may be worthy to note that these factors constantly change along with the algorithm but with the current scenario, these factors form the basis of how your pages should be optimized to always stay on top. 
SEO or Search Engine Optimisation consists of numerous strategies and practices that improve your website's position on the results page when looked upon by search engines like Google manually. We can divide SEO into two categories, On-Page SEO and Off-Page SEO. The former constitutes the factors that a user can control within the realms of their website, such as site speed keywords, header tags and title tags. The latter consists of other elements performed outside of your website, such as embedding links on other platforms that point to your site. The links that point to your website from other pages are called backlinks. 
Site Speed

 

Backlinks and Security
Keyword Targeting
High-Quality Content
Title and Header Tags

 

Meta Description
Image ALT-Text
1. Site Speed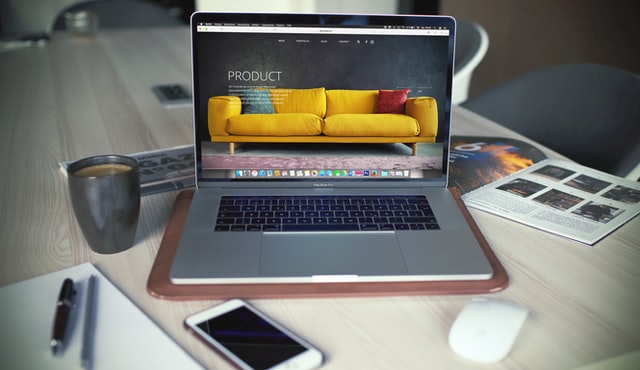 Source: https://unsplash.com/photos/Px3iBXV-4TU 
The rate of speed at which your website loads gives the first impression about your business. Frankly, there is nothing more frustrating than low website speed, which turns off people about your page. By reducing the page load time, you will positively impact marketing and sales processes and yield higher ranks in organic search and engagement.
Google has always touted the loading speed of a page as a leading SEO factor. The search engine giant aims to improve users' experience on the web. Since Internet users are under a time crunch and spoiled for choice, fast-loading web pages are proven to increase and enhance their internet experience. This not only includes loading speeds on desktops and computers but as well as how well a site loads on mobile phones. In July 2018, Google announced its Search Optimisation for Mobile update, called the Speed Update, which made load speed a top-ranking factor for mobile searches. Suppose the load speed of your site is slow. In that case, it might help to take steps to speed it up by implementing website caching, compressing files, keeping your site simple, and reducing redirects.
Mobile-friendliness is a significant factor for Google search ranking. Studies show that more people use mobile devices than desktops to conduct simple searches across the web. Starting May 2021, Google also made website loading speed a part of its Core Web Vitals. It will look at how fast, responsive, and quickly elements on your sites, such as images, fonts, and links, load on your page. 
How To Increase Speed: Using a better Content Delivery Network (CDN) increases the load speed as user requests are sent to the nearest server compared to hosting your website on a single service. You could also move your website to a better host, optimize the size of images on your site, reduce plug-ins, and detect and rectify 404 errors within your area.
2. Backlinks and Security
Source:https://unsplash.com/photos/AvSFPw5Tp68 
Google confirmed in 2016 that backlinks are arguably some of the most crucial ranking factors apart from content. Within SEO, Backlinks are also referred to as inbound or external links whose function is to redirect you from a different website to your main website. They are different from internal links which redirect within your page. External links are third-party links that point to your website from another place on the Internet. 
However, it is essential to understand that backlinks from trusted sources are vital to rank higher from an SEO perspective as they boost credibility for your business. There are several kinds of links, such as sponsored and paid links, UGC links, high authority links, and more. Google's spiders, also known as Googlebot, use these links to find new pages on the Internet. This is one of the primary ways they employ to discover new content on the web and how they are indexed on their search page. 
Hence, when your link comes from a trusted, authoritative source that is bound to increase user experience, Google is bound to rank them higher and quicker. 
How To Get Backlinks: If your brand involves working with other people, such as sellers and resellers, you could ask them to add your site to their website as a backlink. Using influencers through paid sponsorship could also earn you credible backlinks if they add your website to their page. Whenever your brand or product is mentioned anywhere on the web, you could get them converted to links that point to your site or page. 
3. Keyword Targeting

 
Source : https://unsplash.com/photos/yIRdUr6hIvQ 
To gain top ranking in search engines, keywords that are closely relevant to the product or service you provide are known as keyword targeting. Keyword research is essential for determining which keywords your company should target. The process of locating and evaluating search phrases that people enter into search engines intending to utilize the information for a specific purpose such as SEO or marketing is termed keyword research. 
They reveal queries to target, their popularity, and ranking scale.
Keyword research can provide you with a plethora of information about your target audience is looking for on Google. The knowledge you gain from these simple search phrases can inform both your content strategy and your overall marketing plan.
The crucial term here is topics: you may select and sort your topics by researching keywords that receive a significant frequency of monthly searches.
How To Research Keywords: There are a few ways to research keywords for your SEO strategy. The first step is to list essential and relevant topics based on your industry knowledge. These topics should have a high monthly search rate. The next step is to figure out keywords pertinent to your topic. For example, suppose your topic is 'travel vlogging in London.' In that case, your targeted keywords should look something like 'places to visit in London,' 'things to do in London,' 'London sightseeing' and so on. 
4. High-Quality Content
Although finding relevant keywords with days of research could help you yield higher ranks on the search page, it is worthy to note that good quality content is equally, if not, more important than just fancy keywords. According to Google's quality guidelines, they mention the following terms
Ensure that all the pages on your site can be accessed through a link from another site (backlinks)
Do not deceive your users.

 

Make pages primarily for users and not for search engines
Ask yourself the question, "does this help my user? Would I do this if the search engine did not exist?"

 

Avoid tricks intended to rank higher in search engines.

 
Google has it out for those who try to trick the algorithm with following SEO ranking methods without providing any worthy content to their user. Google wants you to find your selling point, your unique strategy, and to offer significant value to your customers. High-quality content is the best way to do that. 
It may help to understand the importance of high-quality content in Google's terms. Google is the world's biggest search engine, dominating 70% of the market share of search engines. For Google, its entire business rests upon search, and the product of this service is search results. Therefore, it wants to search for an interactive experience by answering questions and providing solutions and high-quality content which delivers exactly what people are looking for. However, marketers have found a way around this in recent times but using what is known as a 'clickbait' title. They use keywords that are sure to catch the eye of the user, and when it is clicked on and read, the content is something different from what you may have come looking for. Hence, Google deems fake keywords as a hindrance and hugely relies on high-quality data to provide the best experience to its users. When you give this, Google will rank you on top of its search results. 
5. Title and Header Tags
Although not as important as they used to be once, title and header tags still serve as an essential function for search engines and your users. A well-optimized headline or tag will serve its purpose of reading and navigating a seamless process for your user and search engines. As we saw previously, it makes for high-quality content. With higher quality content, you rank higher on Google search results. 
They can have an indirect impact on your rankings by making your material more accessible and more pleasurable to read for readers, as well as supplying search engines with keyword-rich context about your content.
How to optimize header tags: 
The use of headers: Your articles or contents should have a header text. This is the headline or title of your content. The header should not be clickbait. Instead, it should give your user a clear idea of what exactly they will experience, read or view. The header should be a one-line summary of what the following paragraph and line of content will be.

 

Topics and Sub Topics: The main header, or the title, should be about what your page, paragraph, or content is going to be about. This is followed by the second header, which serves as more information in a few lines on what the content will be about. The subsequent titles, which are subtopics, reveal more information and are a way to categorize information neatly to deliver a pleasant experience for your audience.

 

Include Keywords in Headers: Google looks at your keywords to gather context about your page. Keep your header readable and judicious and the keyword flow natural. The main title, or H1, will be the face of your article or content. This is what makes the user decide whether they will stop and view the content or scroll by. Make this H1 particularly interesting and catchy.

 
6. Meta Description
A meta description is a 155-160 character snippet – an HTML attribute – that explains the content of a page when a user looks it up. When something you search for appears in the meta description of certain content, search engines display it in its search results as a small snippet underneath the page's header that you are looking for. As a result, optimizing it is essential for on-page SEO. Viewers tend to read the meta description, judge if it fits what they are looking for, and then click on the link. This greatly influences the click-through rate of a site. 
Similar to keywords, they have no direct influence on SEO, but their benefits are primarily indirect in nature. Meta descriptions give the first impression to your user along with the title, hence improving click-through rates or CTR. This CTR helps determine whether your page is a good result as users search for something, get convinced with their title and meta description, and click on your link. The more people click on your link, the more goodwill it adds to Google, making you rank higher and higher, moving you up the ranks. Hence, meta description optimization should not be ignored when setting up your site. 
How to write a good meta description: A meta description should be crisp, intelligent, and directly correlate to your offering. It can employ keywords and should also be descriptive of your content. To make your meta description like-worthy and stand out, make a comparison of your competitors and construct a compelling copy that is unique, non-repetitive, and short enough to make your audience want to know more. Write the description in an active voice, and address the audience directly. A vital point to remember is to not use double quotation marks in the HTML of your meta description. This is because Google tends to truncate the report where the quotation appears. Remove all alpha-numeric tags from your description and keep it webmaster-friendly.
7. Image-ALT Text

 
Including photos in your posts encourages readers to read them, and well-chosen images can also help you rank well in image search results by supporting your message. However, you must never forget to include good alt attributes for your photos: With search engine spiders, alt text amplifies the meaning of your content and improves the accessibility of your website. 
What is alt text anyways? Alt text, otherwise known as alt attributes, alt descriptions, or alt tags, are HTML attributes used within a code. They describe an image by its function, meaning, and appearance.
According to the Google Images Best Practices list provided by Google themselves, for your image content to show up on searches, it asks you to add the necessary and relevant alt text. By adding context to your image, search results will lead to your content, making it practical and leading high-quality traffic to your site, resulting in higher ranks. 
How to use alt text: To write the aptest alt text for your image, describe the image as precisely as possible. Also, tell the image like how your audience would describe it. This is also another place to use your keywords as it signals search queries to your page. It should be noted that Google's search engines cannot read texts off an image, so it is not only an alt-text friendly practice but also an SEO-friendly tenet not to include alt texts on images
To sum up,

 
While Google's search algorithms are constantly changing, its main goal stays the same – to provide a seamless user experience. For that, they rely on accurate search practices. This should also be the rule of optimization for any product. Good quality content coupled with a few technical methodologies will bring in the best organic traffic for your site and content.